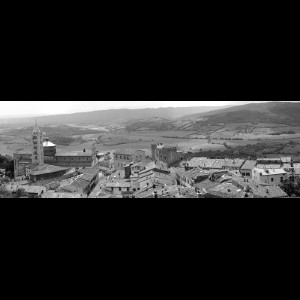 Events in Massa-Marittima
In this page you can find a not - comprehensive list of events taking place in Massa Marittima
Archery Girifalco
It is one of the most important historical re-enactments of the Maremma and consists of a fascinating contest of skill in precision crossbow by Italian mail. Participating 8 archers for each of the 3 terzieri in which the city is divided: Cittanuova (white, red and green), Stari Grad (white, black and yellow) and Borgo (golden yellow, blue and red) .. Every year in May and in August. P>
Historical events and pageants in Massa Marittima
Fra gli eventi principali che si svolgono durante l'anno si possono menzionare:
Balestro Del Girifalco(Il Balestro del Girifalco), in the month of August. More information www.societaterzierimassetani.it/.
Il Balestro del Girifalco di Massa Marittima ( The Balestro del Girifalco - Massa Marittima ), in the month of May. More information http://www.massamarittima.info/folklore/balestro.htm.
Town festivities and fairs in Massa Marittima
Celebrazioni In Onore Di San Cerbone(Celebrations In Honour Of San Cerbone), in the month of October.
Sapori D'autunno(Autumn flavors), in the month of November.
Click here to find out the weekly market day in Massa Marittima
Add other events taking place in Massa Marittima. Contact us @Happings.