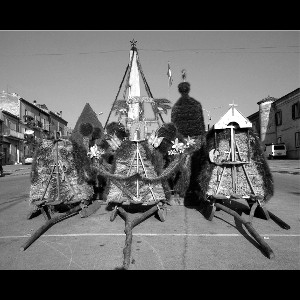 Events in Jelsi
In this page you can find a not - comprehensive list of events taking place in Jelsi
Town festivities and fairs in Jelsi
Festa Di S. Amanzio(Feast Of St. Amanzio), in the month of June. More information www.comune.montorio.te.it/.
Festa Di San Martino(St. Martin's Day), in the month of November.
Il Ballo Dell'orso(The Dancing Bear), in the month of February. More information gooristano.com/.
Insieme Nella Contrada(Together In Contrada), in the month of August. More information viviappenninobolognese.it/.
Sagre (festivals) in Jelsi
Sagra Del Grano Di Jelsi(Festival Of Grain Jelsi), in the month of July. More information www.festadelgranojelsi.it/.
Click here to find out the weekly market day in Jelsi
Add other events taking place in Jelsi. Contact us @Happings.