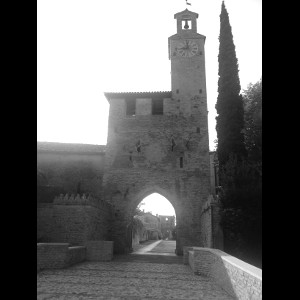 Events in Cordovado
Cordovado is a town in the province of Pordenone, in Friuli-Venezia Giulia.
It is situated in 15 m in height above the sea level and covers an area of 12 Km2.
The inhabitants are called cordovadesi.
Patron Saint: Sant'Andrea Apostolo (November 30th).
On this page you will see all events in Cordovado.
In this page you can find a not - comprehensive list of events taking place in Cordovado
Historical events and pageants in Cordovado
Fra gli eventi principali che si svolgono durante l'anno si possono menzionare:
Il Palio dei rioni di Cordovado (The Palio of the districts of Cordovado ), in the month of September. More information http://www.parcorurale.com/Prolocoiniziative.htm.
Rievocazione Storica E Palio Dei Rioni(Historical Re-enactment and Palio dei Rioni), in the month of August. More information www.facebook.com/procordovado.
Town festivities and fairs in Cordovado
Provincia Di Pordenone(PROVINCE OF PORDENONE), in the month of June.
Terre Del Gusto(Terre Del Gusto), in the month of June.
Festival in Cordovado
Sapori In Borgo(In Borgo flavors), in the month of June.
Click here to find out the weekly market day in Cordovado
Add other events taking place in Cordovado. Contact us @Happings.