HOW TO GET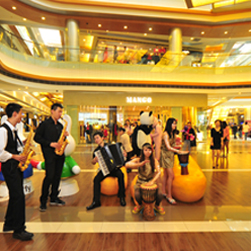 Meditazione al Parco
Sep 02 2017 - Oct 31 2017
NO

Villa Celimontana - Via della navicella 12, 00184 Roma (Colosseo)

zioeracle@icorvi.net
Ogni Sabato h 17 e ogni Mercoledì h. 18.30 Villa Celimontana

Crediamo nella trasformazione positiva e simultanea di noi stessi e dell'ambiente che ci circonda.
E che ogni essere umano abbia il diritto a domandarsi sul senso della vita, sulla poesia e la grandezza dell'esistenza umana.
Aspiriamo a dare coerenza alla nostra vita trattando gli altri come vorremmo essere trattati e cercando di far coincidere ciò che pensiamo con ciò che sentiamo e con ciò che facciamo.

Partecipazione libera e non a pagamento.
Ci basiamo sull'esperienza viva e non su teorie.
Non troverai guru né insegnanti, ma voglia di condividere studi ed esperienze.
Non troverai neanche dogmi, ma sperimentazione e libera interpretazione.
Aperto ad ogni forma di spiritualità, ateismo o provenienza religiosa.

Entrando da Piazza della Navicella in Villa Celimontana percorri tutto il viale e poi guarda a sinistra dell'istituto geografico. Ci trovi sul prato.

Articles
About Happings
Happings use is very intuitive. The map shows all the events around where you are, in a radius of 100 km. You can search and organize them into itineraries ...

READ MORE...
Earn money
Join the world Happings and earn with us.
We offer different possibilities of collaboration:
Check the available positions. Sellers, graphics, developers, authors.
Become an agent
Invite businesses in your area, contact your friends and earn commissions from home.
Agents
Would you like to become an agent for Happings?
Simply enter your details and attach a resume, using the form.
If your requirements are what we are looking for, you will be contacted immediately and you can start working with us.
If you already have an agent code, login to your account to verify transactions concluded, statistics, and payments.
 AGENTS