HOW TO GET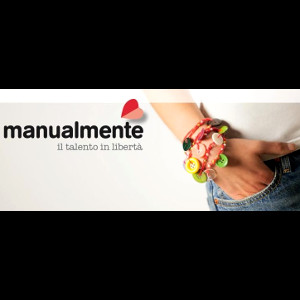 Manualmente Turin
Apr 07 2017 - Sep 24 2017
Fairs

Torino
Manualmente Turin
2 Edition for The exhibition of creativity in the feminine
From 7 to 21 April 9, 2017 and to September 24, 2017 at the Lingotto Fiere di Torino: manually-The exhibition of creativity.

Manually encourages the culture of craftsmanship and focuses on the importance of creativity Handbook for every person who hears the call.
The event is a meeting place between generations and different experiences: many stories that blend into one big public enthusiast.

In a world that imposes a hectic everyday life, it's nice to rediscover and pander to the pleasure of a different dimension of space and time: the patient work, personal and unique, created with your own hands.

Everyone is good exercise. The ideal path to Manually start in school to continue in his spare time, through hobby courses and practice in private. A path that sometimes culminates in professional choice, economic resource, future opportunities, turning the passion in resourcefulness and work for life.
Articles
About Happings
Happings use is very intuitive. The map shows all the events around where you are, in a radius of 100 km. You can search and organize them into itineraries ...

READ MORE...
Earn money
Join the world Happings and earn with us.
We offer different possibilities of collaboration:
Check the available positions. Sellers, graphics, developers, authors.
Become an agent
Invite businesses in your area, contact your friends and earn commissions from home.
Agents
Would you like to become an agent for Happings?
Simply enter your details and attach a resume, using the form.
If your requirements are what we are looking for, you will be contacted immediately and you can start working with us.
If you already have an agent code, login to your account to verify transactions concluded, statistics, and payments.
 AGENTS